Ubersuggest Chrome Extension
What is Ubersuggest Chrome Extension
If you're looking to increase your website's organic traffic, the Ubersuggest Chrome Extension can help. It provides data that includes CPC, monthly organic traffic, and domain authority for any keyword you type in. It also shows how many backlinks the keyword has to your website. All of this data can be helpful in your search engine optimization efforts.
Another feature of the Ubersuggest tool extension is a web page analyzer and SERP analyzer. These tools help you understand which keywords are most likely to produce high traffic and search volumes. In addition to this, they can let you know if a page is broken or not. The SERP analyzer provides information about each SERP result, including the domain score and the average number of backlinks.
Ubersuggest Chrome Extension
| | |
| --- | --- |
| Category | Productivity |
| Latest Version | 3.1.5 |
| Size | 1.94MiB |
| Updated | 1 March 2023 |
| Rating Count | 228 |
Key Features of Ubersuggest Chrome Extension
The Uber suggest extension is a free tool that analyzes your search results for keywords and websites related to your keywords. To use the tool, simply type a keyword into the search bar and click the enter button. The tool will then display domain data related to the keyword you entered. Then, you can choose whether you want to see all related domain data or only some of it.
The Ubersuggest extension is free to download and comes with a number of features, including keyword suggestions. It also provides detailed keyword research and statistics from three major websites. You can also set research parameters to target specific websites or keywords.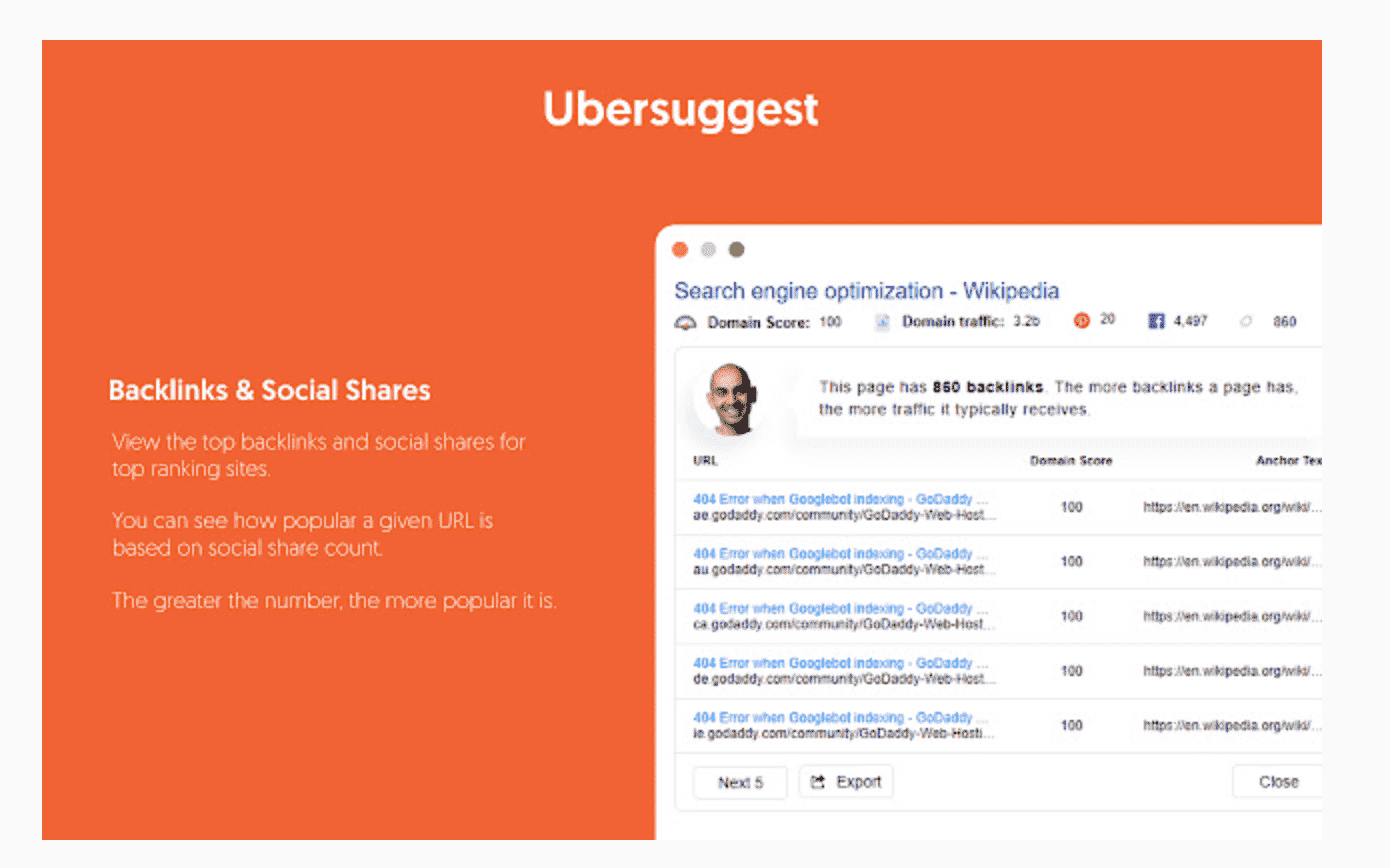 How to add Ubersuggest
If you're looking for a tool that will help you find the most popular keywords for your website, you might want to add the Ubersuggest keyword research Chrome Extension to your browser. This extension works with Google's search bar and can show you keywords and data about their difficulty and CPC. However, it can be quite distracting and interfere with the user's experience.
The extension shows how keywords are performing in search results, how often they appear in search results, and how competitive they are. In addition, it also shows the number of people searching for a specific keyword and the estimated number of visits per keyword. If you're looking for more specific keyword data, you can use other tools, such as Ahrefs, which is free to download.
FAQs
What is Ubersuggest for?
If you are looking to get more traffic to your website, you can install the Ubersuggest Chrome extension and get a number of benefits from it. The extension helps you find the best keywords based on their search volume and CPC. It also provides information on how many backlinks a particular keyword receives.
The Ubersuggest Keyword Planner works with popular websites such as YouTube, owned by Google, and Amazon, the largest e-commerce site in the world. However, the extension presents the data in a distracting manner, which can interrupt the user experience. This makes the extension less useful than the full Ubersuggest SEO Suite.
Is Ubersuggest extension free?
When it comes to pricing, the extension offers three different options: free, single-time license, and subscription. Subscriptions give users access to a large amount of data, including a monthly backlink report. The free version provides up to 100 reports per day. Those who want a more detailed analysis can sign up for the Enterprise Agency plan, which costs $40 per month. For that fee, you will receive 900 reports per month, 100000 keyword suggestions, and 10000 backlink rows.